☆ PRINTING INFO
We print one copy of the clothes when you order it. Only one that looks exactly like yours will exist in this universe. And yours might then also look slightly different from the one in our web shop. We try to hit print placement, print size, and print colors like in our web shop images, but if these are not 100% the same it is not an error.
That also counts if you order a customization, e.g. about size of the print or placement. We try to hit your wish the best we can and it is not considered an error if we don't hit 100% what you had in mind.
☆ What to look out for so you get it right
How a print looks on your backlit, high resolution, digital computer screen is not how it may look on your low resolution analogue t-shirt! Especially be aware of clothes tagged "vintage" or "graffiti". These may not be very sharp prints but can be looking washed out. Here you go for the charm of it.
About sizes and measurements:
Some of our models have tight fitting tees because we like it fresh. If you are a small size or from Asia, even the smallest size might not give that same tight look. We write advice on each product if you should be aware of the size in these cases. Always check the size charts to get your size right. All classic cotton Yipe tees have American Standard sizes. You probably already know how such a t-shirt fits on you. You can always write to our support before you buy if in doubt. If you don't see the size you want then you can try to write to our support and ask as we might be able to get it.
How to measure:
The sizes in the charts are the clothes measured flat on the table unless stated otherwise, back side and front combined into one number. So a "chest size 100 cm" is 2x50 cm. Place similar clothes that fits you well on a table and see how this number fits with our size chart sizes.
You can also measure yourself around the chest in this case. If you are 100 cm around the chest, then choose a bit more than that in the size chart as 100 will be too tight.
If you get the size wrong anyway we have an option how you can get another size, even the clothes are print on demand. Please check under exchanges.
Sizes might vary from the charts up to 3%. The sizes we give are from the factories themselves.
Colors:
Colors on the big variety of computer and mobile screens that exist might not represent the colors on a physical t-shirt 100% accurately. While we put in a lot of effort into matching the actual print colors online, this is a well known issue and a slight variation in colors is not considered an error. It is a error if you order a white t-shirt and get a black one!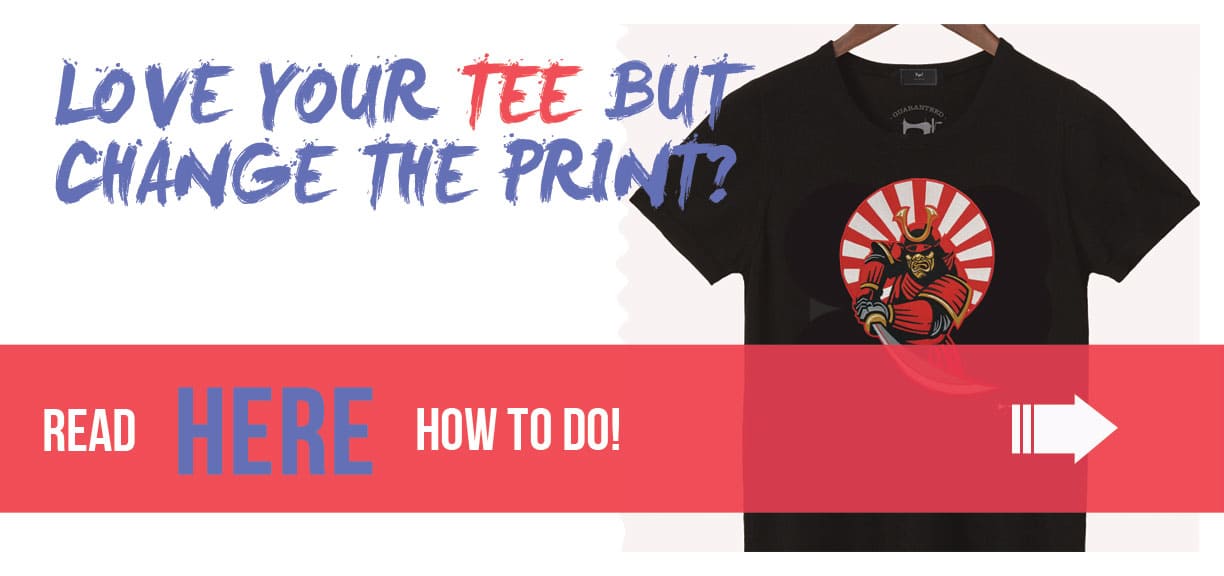 ☆ Change your print
If you see clothes you like but the print is not what you want don't worry. In many cases we can shift them around for you!
If you are a woman and see a print on a men's t-shirt you like, you can of course order this, as men's t-shits are unisex. But you can also order the women's tee, and then write the name of the print you want instead in the order notes.
The same counts for men of course.
The rules for changing print are like this:
Print on clothes under the menu "3D" men/women can be used on other clothes under the menu "3D" men/women.
Print on clothes called "Yipe Tees" men/women can be used on other clothes under "Yipe Tees" men/women. The background color will be like the tee you take the print from.
Print on clothes called "Tops" can be used on other clothes under "Tops" unless we write otherwise. The size of the print will be adjusted to fit. The background color will be like the original.
How To Do: Buy the clothes you want. If you write the name of another print in the order notes we will shift it. The color of the clothes will be the same as the color you took the print from.
If we have a question to your order we will mail you before we print. In case we think we can not deliver your wish you will get full refund. Alternatively you can choose to make a change to the order.
Last updated June 2023