☆ ABOUT YOUR DATA
☆ The only information Yipe collects about you are those you give us yourself, like name, address, email and so on. We only use these in order to be able to process your order on our site and communicate with you.
☆ In order to send you the products you buy, we give your address information to our suppliers and logistic companies. We don't give your personal information to anybody else without your consent.
☆ We might use your email to add you to our email list. You can in that case easily unsubscribe any time you want.
☆ We only set "functional cookies" in your browser so you are able to use the website. These come from the Content Management System and from our payment provider. If you have problems with the website, try to stop ad blockers, pop up blockers etc.
The cookies we set are necessary for the functionality of the website and can easily be deleted from your browser. If you plan to return to Yipe, we recommend you keep them, which will make your use of the site more easy.
☆ When you visit our site we track the country you are visiting from via a cookie. This is used to show you correct prices and calculate delivery prices and is part of the functionality cookies. As long as you keep our cookie in your browser this country will follow all your next visits to the site.
☆ We don't have a specific policy for removing information. If you want us to remove your contact information, please write to our support.
☆ Credit Card payments are securely handled by the payment provider Stripe. Yipe is a member of Stripe's Climate Program. Read more on the About page".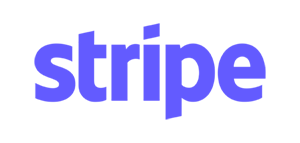 ☆ If you make a purchase, Stripe will also set cookies and collect information about you, which you likewise can remove manually or leave if you plan to return. Please read their privacy policy HERE.
Yipe Privacy Policy last updated: September 2023